Collaborative & Continuous Value Delivery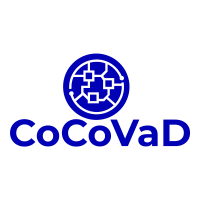 | | |
| --- | --- |
| | Site under construction!! |
This document describes the research project and objectives of the chair.
1. Overview
Despite the success of Model-Based Systems Engineering adoption, its application at scale and in a continuous approach to ensure the delivery of added value for its adopters is far from straightforward. The inherent complexity in terms of implied domains or of massively heterogeneous and poorly related data is not weaved by the simple use of a formal and disciplined modeling approach. A collaborative and continuous framework and process are required and need to aggregate up-to-date technologies in complementary techniques such as models, ontologies, and complex data management. It is the purpose of this Chair to study and make effective such complementarity.
2. Context and objectives of the chair
2.1. Context
The project will address four key challenges of the current use of models in systems engineering, and that we summarize by the following terms:
Vertical Integration (different levels of abstraction): how to deal with models at multiple levels of abstraction during the development process? How to use semantics to integrate along with different levels of abstraction/details: the definition of systems and subsystems, the simulation models characterizing the behaviors of these systems and subsystems, the propagation of requirements and constraints downstream?

Horizontal Integration (same levels of abstraction): how do deal with models from multiple domains, sometimes from different partners, using sometimes different terms for similar concepts? How to use semantics for complex product integration: the different aspects of a system of interest, it's enabling systems and it's relevant operations eco-systems?

Lifecycle Integration (different lifecycle phases): how to keep track of the models' evolutions? How to use semantics to integrate along the different stages of developments of a system : the decompositions in sub-systems envisaged and traded, the traceability of the decision path leading to from initial specification to final implementation and simulation?

Continuous Integration: how to continuously apply V&V without facing combinatorial complexity? How to use semantics to run rule-based audit of the models, and add comments in initial model where violations or suspicious configurations are detected (e.g., MOF template not applied, lexical dictionary not respected, interface present in one model and not in a counterpart one, …​).
Here are some key considerations for the whole project:
The scientific investigations will have practical and realistic usage as a primary target and will keep coverage demonstration goals in mind. They will need to benefit from industrial case studies provided by Airbus, especially for the scalability studies (realistic, supported by concerned engineers).

The Extended Enterprise dimension and target will be a primary concern for all productions, and as such, might involve the collaboration of DDMS identified partners.
Here are the key objectives of the Chair classified by priority:
Continuously support and automate V&V activities (Model checking, Theorem proving, or test cases generation)

Support merge of heterogeneous models (model alignments, ontologies) or incomplete models (AI)

Support decisions traceability (support for efficient machine learning) and identify common patterns for COTS-like library usage

Support both a posteriori verification (e.g., interface consistency) and a priori ones (e.g., no bidirectional flows)

Support genericity and composition of continuous integration artifacts

Support for justification/certification activities (e.g., demonstrate coverage in terms of exhaustivity of the properties to satisfy/certify)
2.2. State of the art
This chair project aims at addressing all these dimensions in a complementary effort. it is one effort in a constellation of MBSE-related efforts conducted by Airbus (IRT projects, International and National Chairs, Collaborations).
In the context of the present chair project, three main key concerns have been identified as critical and will be addressed by three dedicated Ph.D. included in this Chair. A postdoctoral engineer included in this Chair will initiate the research and help define the precise perimeters and targets of each Ph.D.
Gaps overview (post-doc 1): What s the current status of the state-of-the-art in the key enabling technologies? What are the limitations that should be tackled first?
Gap 1 (Ph.D. 1): System formalization
Gap 2 (Ph.D. 2): Model validation
Gap 3 (Ph.D. 3): Requirement formalization
The following section details these subjects.
4. Presentation of the titular
Jean-Michel Bruel was head of the SM@RT team of the IRIT CNRS laboratory until 2021. His research areas include the development of software-intensive Cyber-Physical Systems, and methods/model/language integration, with a focus on Requirements and Model-Based Systems Engineering. He has defended his Habilitation à Diriger des Recherches in December 2006 and obtained in 2008 a full professor position at the University of Toulouse. He has been head of the Computer Science department of the Technical Institute of Blagnac from 2009 to 2012 and Laboratory Representative for the Toulouse 2 Jean Jaurès University from 2016 to 2020. Since 2021, he has joined the Strategic Research Committee of the IRIT CNRS laboratory and his head of the Computer Science Department of the Blagnac Institute of Technology.
Appendix A: Main acronyms
DDMS

Digital Design Manufacturing Services

IRT

Institut de Recherche Technologique

IRIT

Institut de Recherche en Informatique de Toulouse

MBSE

Model-Based Systems Engineering

SOC

Strategic Orientation Committee
Appendix B: Committee members
This list is not exhaustive and may evolve according to the research needs.
Pr. Jean-Michel BRUEL

Titular of the chair

Dr. Sophie EBERSOLD

Associate professor IRIT/UT2J, HdR

Member of the SM@RT team, Alignment expert

Dr. Marc PANTEL

Associate professor IRIT/INPT

Member of the ACADIE team, MBSE expert

Dr. Nathalie HERNANDEZ

Associate professor IRIT/UT2J

Member of the MELODI team, Ontology expert

Pr. Jean-Marc PIERSON (or his representative

Professor IRIT/UT3 Head of IRIT
M. Thierry CHEVALIER

DDMS, Head of Modeling & Simulation research

Owner of the R&T ``Digital Design Manufacturing & Services Technology" roadmap (1DDM)

M. Benoit VIGNEAU

DDMS, Head Of MBSE activities

Owner of the R&t ``Model-based Enginerring" roadmap (2MSE)

M. Carsten STROBEL

R&T senior Research Project Leader at Central Research and Technology

Co-Owner of the R&T ``Model-based Engineering" roadmap (2MSE)

M. Philipp HELLE

Virtual Product Engineering at Central Research and Technology

M. Alain KERBRAT

E2E Systems MBSE specialist